Close entry
17/05/17 - New Internal doors?
New Internal doors?

Are you planning to upgrade the interior of your home with some painting and decorating? Before you make a start, take a long, hard look at your internal doors and ask yourself some questions...

Were they top quality doors when they were installed?
Are they looking quite damaged and dated now?
Are you going to spend a lot of time, effort and money for an indifferent end result that is not going to stand the test of time?
There is no doubt that some of the doors installed in newer properties over the past thirty years are not standing the test of time, in the same way that traditional doors did. This might be because they were rather 'cheap and cheerful' when they were new, made of lower grade and cheaper materials and they are much more difficult to keep looking beautiful now.

So, what are your options?

Instead of sanding back the old doors and painting them, a slow and messy process, you could opt for a set of handsome, hardwood veneered doors in oak, walnut or mahogany, using a wood that matches the intended overall look that you are working towards. Oak and the slightly more patterned pippy oak are beautiful light woods that easily match modern furniture, while walnut and mahogany give a darker more classic look, which works better with some traditional decors.
The surrounds to these doors look really fantastic when they match the wood of the door, and offer the chance for you to upgrade other wood details in the room, such as skirting boards, which are much easier to maintain and clean if they are veneered hardwoods, simply varnished to allow the true beauty of the wood to shine through, and which tend to show the dust and dirt inevitable in a busy household. You could also opt for a less detailed profile at this time, so that the whole look is clean and simple.

If you feel that your house would benefit from additional light, you could consider a fully or partly glazed door. These are available with safety glass, and this can be sand blasted for an obscure finish, so that light can pass through but a degree of privacy maintained. The obscure finish adds to the contemporary feel of the design, and could be picked up in other details in your overall decor. The glazing of the door can reflect the glazing in the windows of your property, for a competed and harmonious feel.

At the same time you could think about the furniture that is on the door, looking at the handles, door plates and latches, upgrading to a look that matches the rest of your home.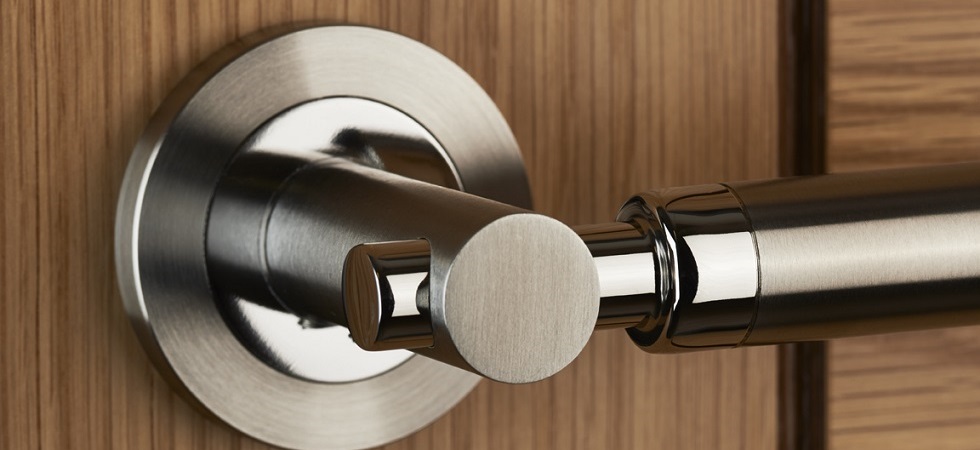 Before you get out the sander and start working away on those tired old doors, take a look at the range of products that are available today, which will enhance your home in a significant way, adding to the charm and attractiveness of the property over all. For a lot less mess and effort, you could be looking at a beautifully upgraded interior to be proud of.