Close entry
26/04/17 - The Biggest Trends In DIY We've Seen This Year
The Biggest Trends In DIY We've Seen This Year

DIY; it's like marmite, you either love it or you hate it!
Here at The Door Store we love DIY and we love some of the latest trends which are popping up all over social media! YouTube, Facebook and Pinterest are all great places to get DIY ideas for you home and garden (even your shed!) Here are some of our favourite DIY trends of 2017 so far.


This super cute planter is made from pallets! You can make so many things out of pallets, from furniture for the home to dog beds, and they are really easy to get your hands on! Many business pay to dispose of pallets so they will gladly let you them take off their hands! A garden planter is a great way to add a bit of style and imagination to your garden. They are especially good if you have kids or fancy a herb garden. Get the kids to do the planting and grown you some yummy herbs at the same time! Pallet planters can take on lots of different styles too. Pallet wood is distinctive and often has some beautiful grains running through it which are uncovered after a quick sand. Or you can paint your planter to give it a smart look to match your fences!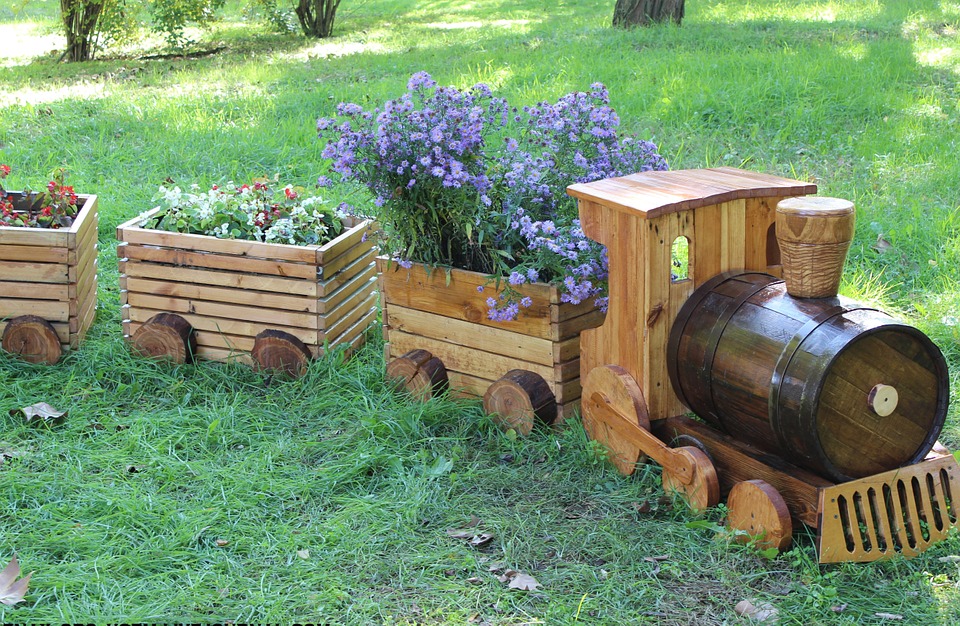 Horseshoes can look beautiful in any part of the house, and are said to be lucky as well (just make sure you keep them the right way up!) You may need some slightly more specialist skills than you will need for making pallet furniture as ideally you would weld the horseshoes together if you want them to be strong enough to act as a wine-rack for the kitchen. However, if your project is for an entirely decorative purpose you might get away with super-glue.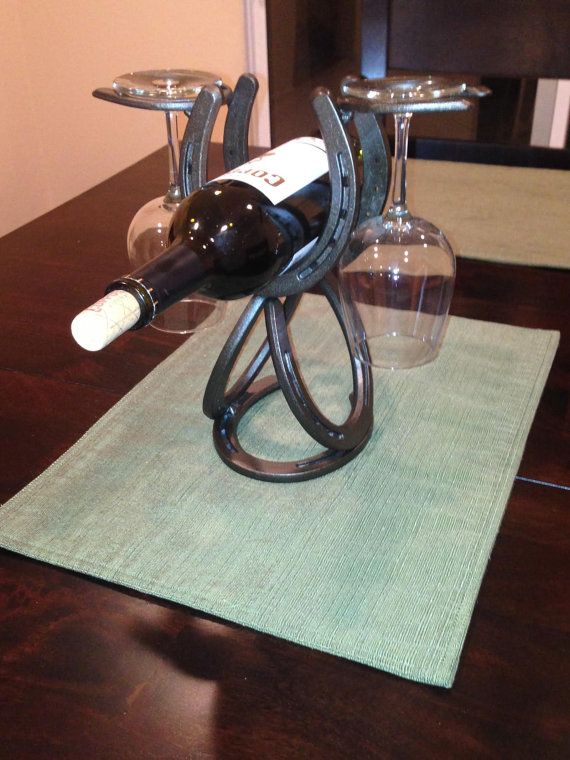 If you are handy with a jigsaw, then this is a great way to add a bit of style to your kitchen, living room or bedroom. The geometric look of the shelf adds a stylish, modern feel and you can make it your own with paint or stencils. This handy and stylish shelf can be useful for any kind of bits and bobs. Arrange you books to show off your latest favourites, or make one of the shelves into a handy spice rack and the rest into hanging space for utensils or pans.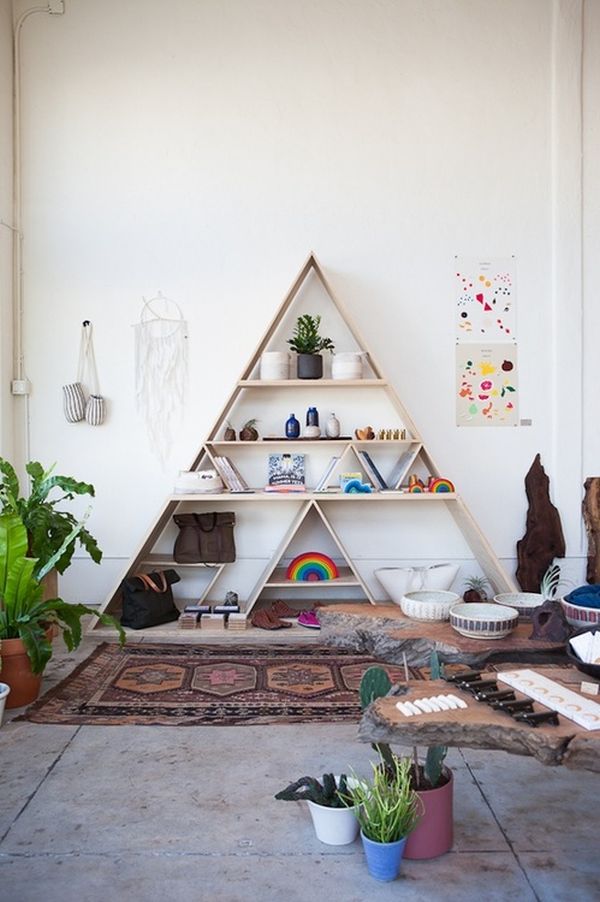 Make your dining room look like a restaurant with this brilliant cutlery tidy! With space for knives and forks as well as napkins, salt and pepper shakers you will never need to set the table again! This cutlery tidy is super easy to make, we loved the distressed took of this cutlery tidy, and think it would look great with so many different styles of dining rooms and kitchens! At Christmas or Birthdays pop a birthday napkin or a Christmas napkin in the holder for a seasonal feel!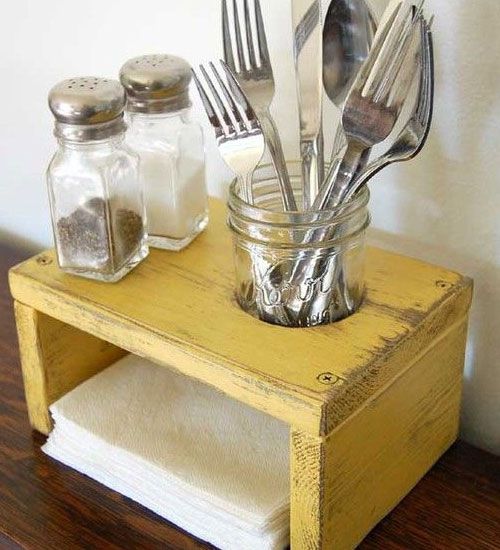 We love DIY and we really think you should love it too!