Products Filter
External Doors
The Door Store has a vast range of External Doors to suit any home, ranging from plain varnished wooden doors to fancy stained glass front doors all made from a variety of hard wood, with long lasting finishes.
All the external doors supplied come in a range of sizes and thickness so to suit all needs. Along with the different sizes, you can also find our external doors available in a number of hard woods including (but not limited to) Richmond hardwood doors, Notting Hill hardwood doors, Windsor hardwoods and many more! These different types of doors offer a range of colours and finishes so you can find the right door for your home in order to give it that perfect look and feel you have been searching for.
A fantastic example of one of our external doors would be the Modica Oak. This door offers ultimate physical security with a modern looking package. The panels on door make up an extremely modern and contemporary feel, whilst the door comes unfinished and as such whilst it could be painted, the natural beauty of the wood is the one thing that shines through this door.
It would be a shame to hide this great looking door behind any paint.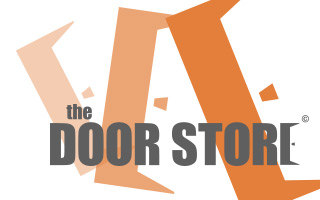 Product Number: Mendes Empress Sovereign Sidelight

Product Number: Mendes Hampstead Pair Unglazed

Product Number: Mendes Chiswick Pair Unglazed
Product Number: Mendes Redwood FLB

Product Number: Mendes Hillingdon Thermally Rated

Product Number: Mendes Malmo

Product Number: XL Turin Hardwood external door

Product Number: LP Cottage Stable 6L External

Product Number: Mendes Derby Unglazed

Product Number: Mendes Stable 9 Light 2 Unglazed

Product Number: Mendes Edwardian Unglazed
Product Number: LPD Winchester External

Product Number: Mendes Stable 1 Light Unglazed

Product Number: Mendes Pattern 10 2 Unglazed

Product Number: JB Kind Softwood Gate

Product Number: LP Frosted Sidelight

Product Number: Mendes Monza Thermally Rated

Product Number: Mendes Contemporary Clear Glass

Product Number: LPD Pattern 10 Oak External
Product Number: Mendes Thames

Product Number: Mendes Colonial 6 Panel

Product Number: Mendes Hillingdon Unglazed

Product Number: JB Kind Softwood FL&B

Product Number: Mendes Hillingdon Lead Light