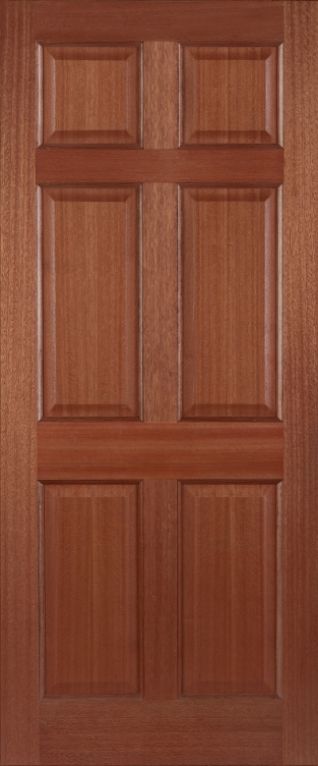 Product Number:
Mendes Colonial 6 Panel
This quality range of attractive doors is designed to offer both solid (no glass) and glazed options to cover most tastes and requirements. The doors are of engineered construction and manufactured from component parts that are aimed at improving the performance of the finished article.
With solid hardwood lippings and thick hardwood veneers they have the looks and feel of a solid timber door with the added advantage of being a stronger and more stable product. The doors are supplied un-finished. It is recommended that any External hardwood door must be protected from exposure to direct sun and rain. This is usually achieved by a porch, recess or overhang of a minimum of 1.5 meters. If this precaution is not observed, the performance and appearance of the door will not be satisfactory.