Browse All Categories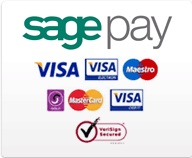 In this section of our kitchen fittings, we have a wide range of Faber Cooker Hoods. For over 50 years, Faber have been the leader in the cooker hoods sector, continually innovation, offering the element of beauty to this functional appliance for the kitchen.
Available at The Door Store is a superb range of hoods which are both stunning and ergonomic, offering effective and quiet solutions which provide our customers with clean air and unique styling in their contemporary, modern kitchen, today.
Choose from a wide range of hoods including Vertigo, Drop Island, Pareo Island and much more online today. For more information on Faber Cooker Hoods from The Door Store, please contact us on 01926 422232, where one of sales assistants will be able to help you today.