Close entry
14/03/17 - Choosing the best door style for your home
Choosing the best door style for your home

A beautiful door has a surprisingly key role in contributing to the general appearance of your home and can make a huge difference to the overall look, despite the fact that they often go unnoticed. Many people are completely oblivious to the endless styles of doors to be considered, and will often just opt for a standard panel door; the most common door seen in houses nowadays. These are great if you're looking for a basic but class design, however don't be afraid to branch out and add a different touch to your home and explore the many designs and styles out there.

Choosing the right style of door for your home can be a pretty difficult task as a lack of consideration could result in a clash with the style of the house, which nobody wants. So, here are a few of the many styles you can choose from. Hopefully it'll help to get inspiration flowing when you're thinking about making any adaptations to your home to avoid rifling through a plethora of interior door magazines, bemused, and unsure of what you're actually looking for.


Sliding Doors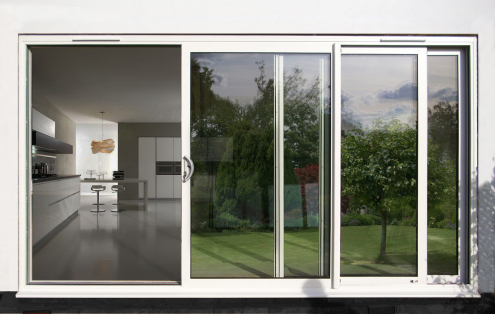 When rooms are of a small size, sliding doors are a great option as they require minimal space and do not have an out-swing, meaning that you don't have to accommodate for the area taken up by a swinging door. Generally, they will slide across a wall or another door or will slide into a wall cavity (often referred to as pocket doors). This type of door is great for wardrobes as they help to maximise space in a bedroom and can also serve as a mirror if you opt for mirror-lined doors. Other materials include wood and glass.
Similar to sliding doors are folding doors which just fold back onto themselves on one side and are a great space-saving option.
Additionally, if you wanted to open up your house a bit more, a great option is large glass, sliding doors as they allow much more natural light to flow through the house, making it appear a lot more bright and fresh; perfect for connecting rooms or as a patio door, providing an unobstructed view to your back garden.


Barn Doors

Although originally found on barns, barn doors have increasingly been incorporated into homes as a quirky alternative. They really change the essence of a room by giving it a nice authentic appearance, whilst also being great space-savers as you won't need to worry about door swing, since they just slide along the wall, doubling as a great accent feature.


Dutch Doors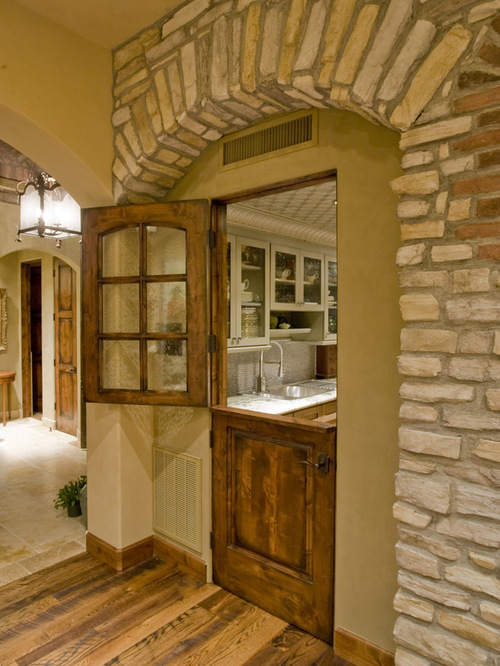 Also commonly known as stable doors, this style consists of two independently moving doors which, when latched together, function as a traditional door. They are great in the summer when you want a nice breeze of fresh air flowing through the house, but don't want bugs and dirt getting blown in from the floor.
The initial purpose of the door was to keep animals outside or keep children inside, all the while letting light and air into the house through the top half.


French Doors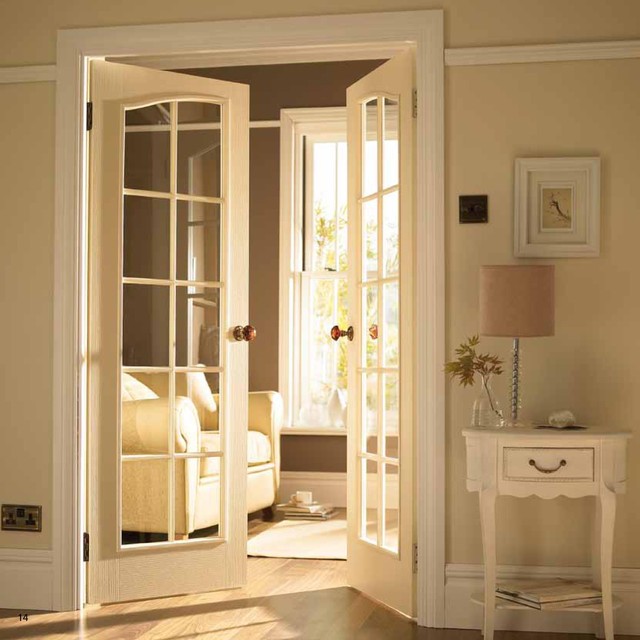 French doors are an ideal solution for allowing natural light to flow throughout your home. They consist of two outward-swinging doors built with glass panels, varying from completely transparent to frosted glass, also varying in size, and help to create an open-plan look in your home, meanwhile offering a partition when required.
This style of door is often used when dividing a large open space into two rooms, but maintains the sense of space and light which you get from a single area.


If after rifling through heaps of magazines, scrolling through tonnes of websites, visiting countless furniture shops you can't find anything you like, why not think about custom-made doors? It'll add a personal element to your house to really make it feel like home.