Close entry
14/03/17 - How can I choose the right material for my door?
How can I choose the right material for my door?

The choice of material for your doors is an important one and plays a key role in the quality and overall appearance of a door. Like when deciding on the style of your door, you need to think practically when choosing the material; consider how well certain materials will function in different door spaces, fire safety, noise control, and cost, which can vary significantly depending on the material of a door.

There is a great variety of materials and finishing options to choose from for interior doors, and each one serves different purposes, so make sure you think carefully about which one will suit your needs.

Solid Wood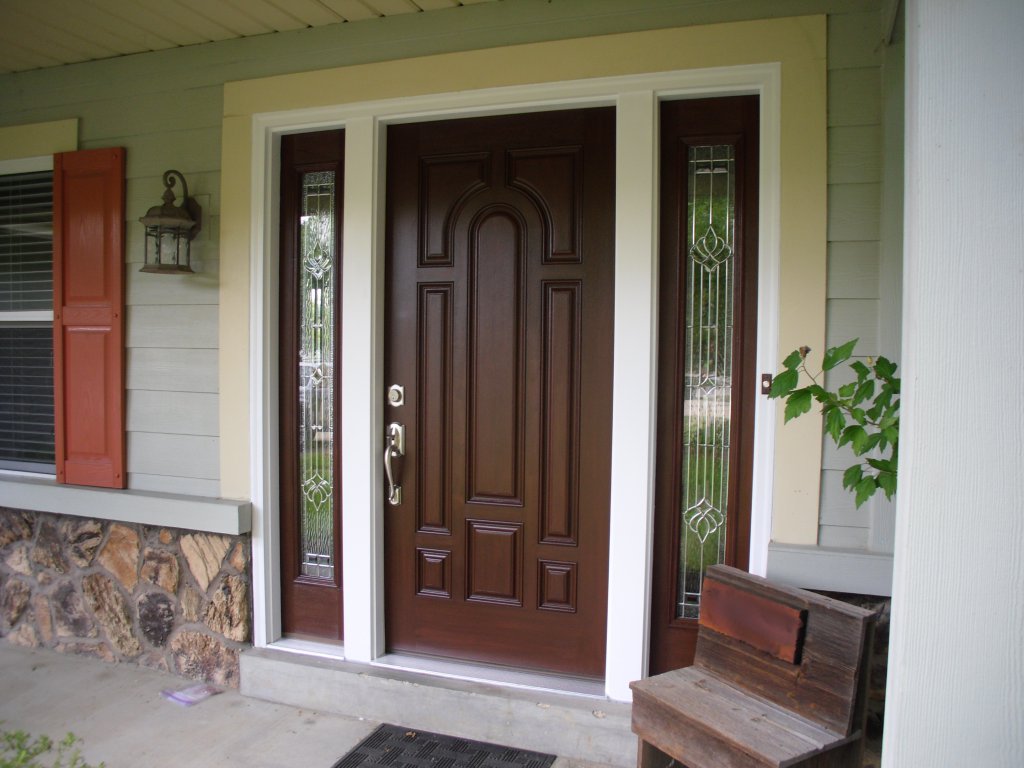 Doors made from solid wood are popular because of their longevity; they are resistant to chipping or cracking, and their aesthetic appeal. They are naturally very heavy and extremely sturdy because of the solidity of the materials used, such materials include oak mahogany, maple, pine, cherry, oak, and many others, though the most common solid wood door would be a 6-panel pine door. Solid wood interior doors provide insulation and a natural sound barrier due to its thickness and density. While they are one of the more expensive options, they are considered by many buyers to be excellent quality, so they're worth the buy.

Hollow-Core Doors
Hollow-core doors are generally composed by a wood frame, plywood or moulded composite exterior and are hollow except for a cardboard filling. They are much lighter than solid wood doors and therefore less expensive, for this they are more popular, however this does mean that they're not as durable or fire-resistant, nor do they provide a very strong sound barrier as a result of the structure of the door. However, hollow core doors aren't affected by temperature, so if the heat and humidity of your home changes frequently you won't have as big a problem on your hands.

Solid-Core Doors
Similar to hollow-core doors, a solid-core door has a solid exterior, but they have a wood-fiber interior which thus replicates the feel of a solid door due to the added weight from the filling, and maintains a high quality, expensive look without actually costing as much. They provide a good sound barrier and insulation; much better than that of hollow-core doors, however they are more prone to reacting to heat and moisture, so could become warped or misshaped.

MDF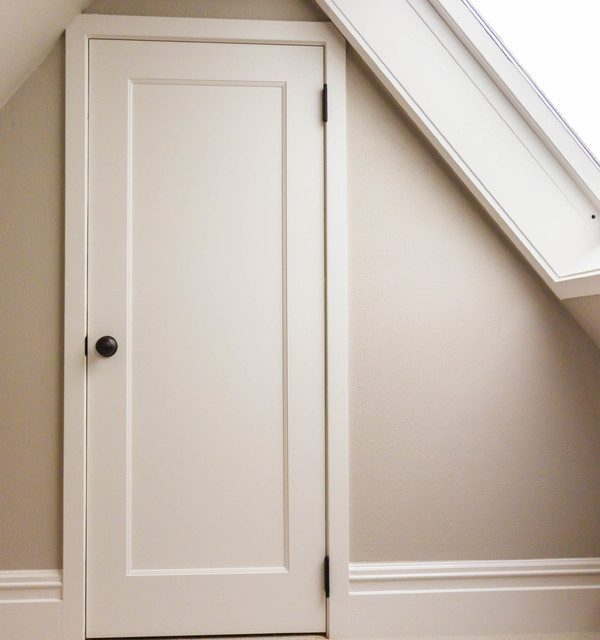 Medium density fibreboard is a very common material for doors nowadays, and because it's so versatile you can use it pretty much anywhere in your house. Even in moisture-rich environments such as bathrooms you can use MDF doors, since you can now buy moisture-resistant MDF, meaning its shape will remain the same. This is due to it being an engineered product, and therefore more stable.

Glass and Metal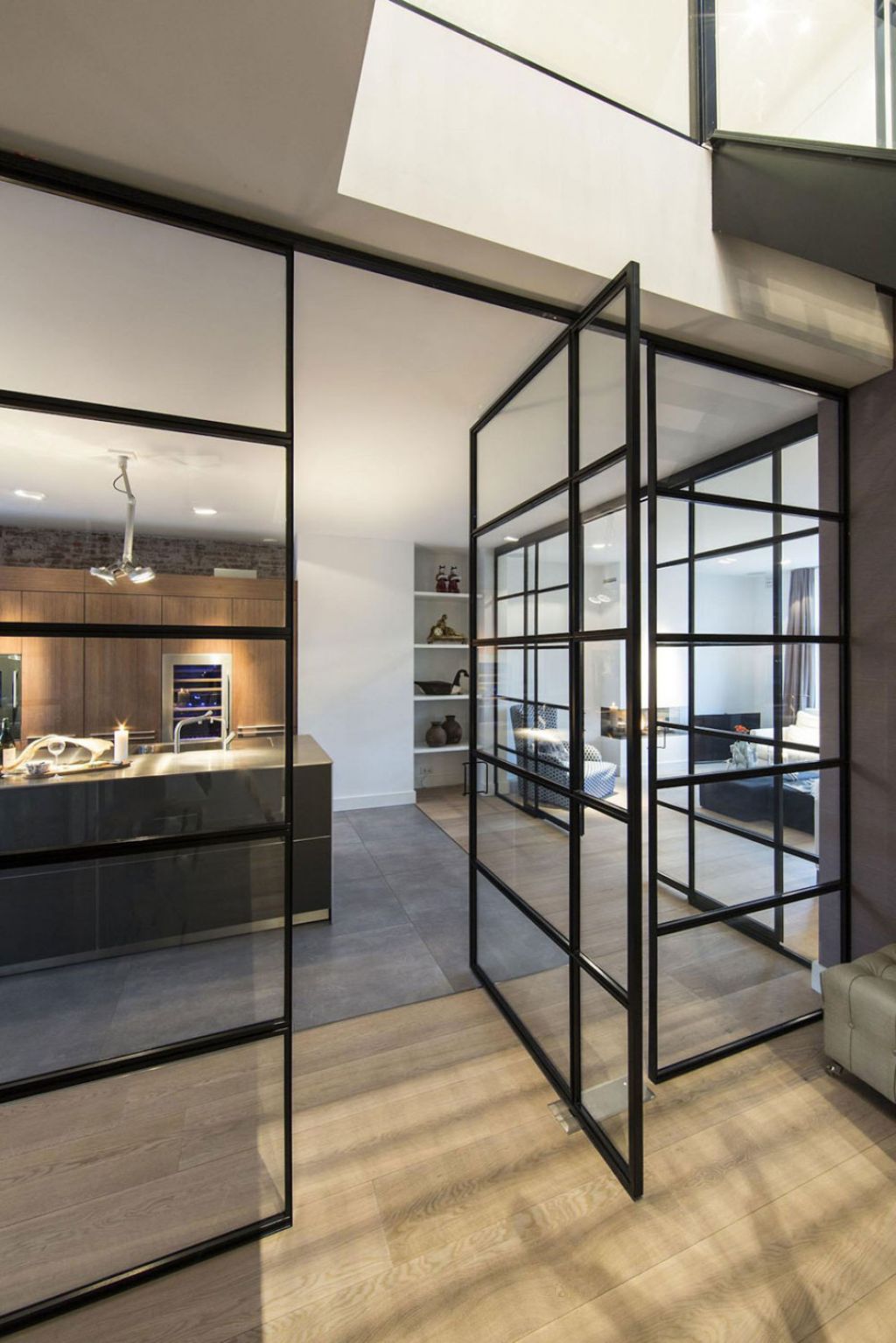 Glass and metal doors are being used more and more in interior settings now, and you can find many different styles being used both in residential and commercial spaces. If you're after a more contemporary, stylish look for your home, glass doors could be the perfect solution as they can really transform the look of your house into a beautiful, elegant innovative space. They're also great if you want to make your home appear brighter by permitting light to flow more easily through the house, creating an illusion of accessibility and openness, all the while maintaining privacy if you opt for sandblasted or frosted glass.

Glass doors are also ideal for back doors / patio doors as they really open up your home and allow you to break the barrier between the outside and the inside, so you can enjoy your garden from the comfort of your home.

Before deciding on your choice of material, it's advisable to go to a door shop to get a feel for the different materials, as there really is a fair amount to consider.