Close entry
14/03/17 - Beautiful Oak Doors
Beautiful Oak Doors

Oak is an increasingly popular material being used throughout the entire house, whether it be for floors, doors, or any other household furniture. It is definitely one of the most beautiful materials to have featured inside your home, and can transform its general appearance completely. Oak doors are perfect for any theme you choose for your space as they can be made in a multitude of styles and designs, so whether you're keeping it contemporary or going traditional, there'll always be a door for you. Here are some of the loveliest oak doors, just to get inspiration flowing.

Incorporate stunning patterned-glass panels into your oak door to give it an alternative twist. This combination of patterned oak and glass looks beautiful and elegant against a neutral coloured wall, and would really bring the room alive by letting the natural light flow freely from one room to the other.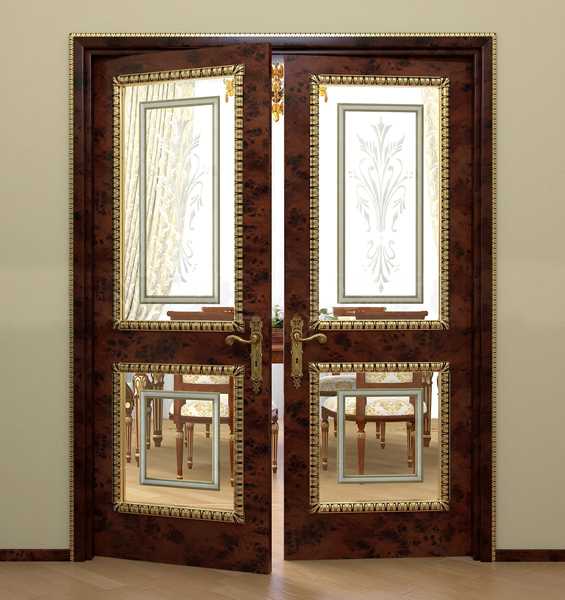 Again, if you're looking to open up your space, maybe go for some french doors like these. Simple yet effective in adding an extra touch of style to a room with the recessed panels either side of the central glass panels. A lovely invitation to any room.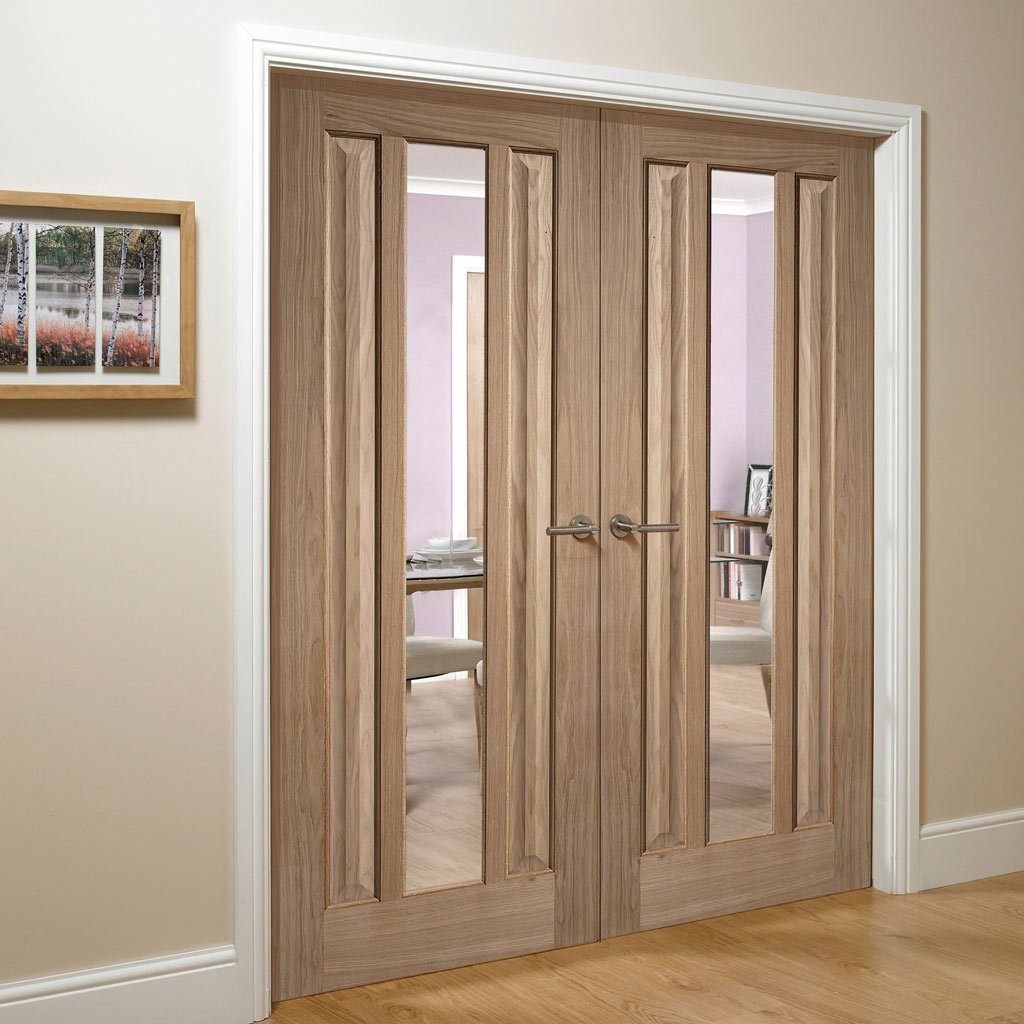 Bring the outside in and make a statement with a big, barn-style door. This would add a great rustic look to your room with its dark tones, and natural grainy effect. Also, with being a sliding door, it'll definitely transform the appearance of the the space.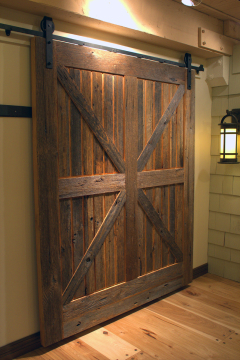 Make a grand entrance with this set of doors which exude elegance and class. These doors would definitely not go unnoticed in your home, and they're complemented excellently by the marble flooring. The beautifully crafted panels and finish of the doors not only make for a perfect gateway to your house, but offer an accent feature to any room.