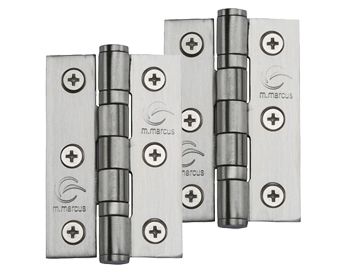 Product Number:
75mm Hinge

Item in stock

Delivery: 5-7 Days
75mm Butt Hinge
This butt hinge with loose pin is designed for low / domestic use. The pin is removable allowing easy removal of the door. The pins should be oiled annually to ensure their performance. The self colour hinges need to be painted for long life. Note: screws not supplied.
Butt Hinge Ironmongery
1 x 75mm Butt Hinge suitable for hanging doors.
Grade: 7
Fire rated: No
Door: light weight internal, 35mm min. thickness
Size : 75mm (3")
Finish: Satin Chrome / Polished Chrome or Brass