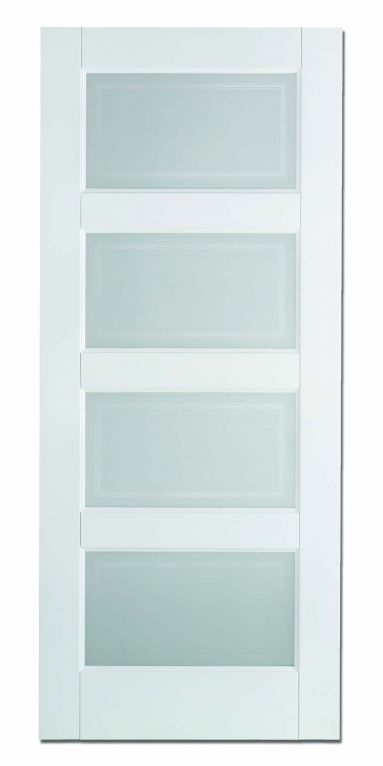 Product Number:
#LPD Contemporary 4P Glazed White
Offering traditional and contemporary styles in crisp, clean white, this range includes a variety of solid and glazed models.
This solid four panel white glazed door is made to the highest standards where quality stands out to enhance your room with its 4 panel frosted glass.
We deliver your door's direct to your home straight from cutting it to the size you require.
Please select your required size below...
Material: Solid White Primed Composite
Construction: Engineered
Joint Construction: Dowelled
Glazing: Frosted Glass
Finish: Un-finished
Mouldings: Non-raised
Thickness: 35 mm