Browse All Categories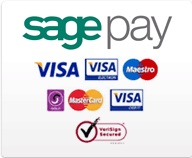 Sadolin Woodstain
Here at The Door Store, we offer a range of Sadolin Woodstain available to buy online -
Available in a vast range of colours, with nearly twenty different shades available.
From classic wood protection for external doors and outdoor timbers, to floor varnish for added protection, we stock the entire range of Sadolin varnish and woodstain.
With various sizes available, we stock the 1 Litre and 2.5 Litre tins of wood stain and varnish, allowing both small and large jobs to be catered for.
Just click on the category link below to filter your search further and make the next step to buying your Sadolin woodstain or varnish online.