Browse All Categories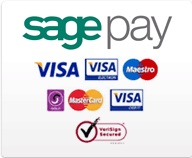 Deanta
We have a range of Deanta doors available to buy online - our current ranges are displayed below - simply click on the category name to view the doors we have available from the Deanta brand.
Deanta only manufacture quality doors, with exceptional value for money. They manufacture their own doors, and so have a price advantage over those companies who perhaps don't source their products in-house.
As doors come direct from the manufacturer, the designs and styles available are based purely on the feedback from customers, allowing quality and design to be influenced entirely by those who install and use the doors on a daily basis.