Woodstain & Varnish
The Door Store has a wide variety of wood stains and varnish to help give you that final touch to your project, so you can finish it with a wonderful look a feel to suit your own style. We have a large range of wood stains and varnishes from Sadolin Woodstain, who offer the highest in quality colours to give you that professional look and finish on any wooden surface such as your front door, bathroom door or any other door in the house, along with a range of floor varnish options too.
We have a large selection of different coloured wood stains and varnish for you to pick from, such as Oak, Beach, Walnut, Pine, Palisander, Maple, Mahogany, Mais, Natural, Redwood, Rosewood and Teak, many of which coming in different shades to offer a wider variety of finishes and wood stains. Along with this, we also have a number of satin finishes for if a matt appearance is required.
Let us take our Sadolin Classic Wood Protection for example. When it comes to Woodstain, this product is synonymous with it. This product is ideal for general purpose woodstain. It can be used as a two coat system for planed & rough sawn timber or as a basecoat for timber which is to be re coated with two coats of Sadolin Extra. Please refer to the product data sheet for further information, including typical uses, drying times and application methods.
Our products start from just as little as £12.46 ex. VAT.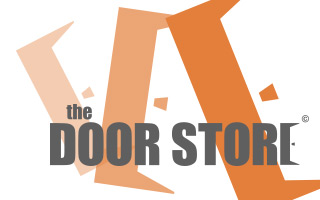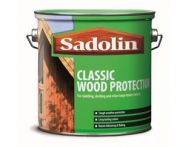 1L Sadolin Classic Wood Protection 1L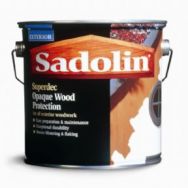 Sadolin Superdec Opaque Timber Protection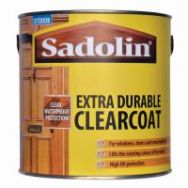 Sadolin Extra Durable Clear Coat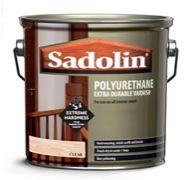 1L Sadolin Polyurethane Extra Durable Varnish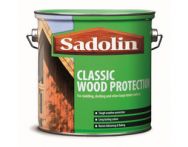 2.5L Sadolin Classic Wood Protection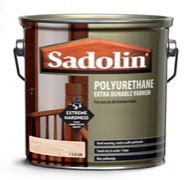 2.5L Sadolin Polyurethane Extra Durable Varnish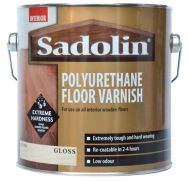 2.5L Sadolin Polyurethane Floor Varnish

Product Number: *SAD CLASSIC 1L
£16.16 inc. VAT
£13.47 ex. VAT

Add to Favorites