Products Filter
Pine Doors
Pine Internal Doors

Listed above is our entire range of pine interior doors, all available to buy online, with prices starting from just £65.72 +VAT. As is the case with our entire range of doors, we offer a flat rate £45 +VAT delivery charge regardless of the number of doors you order. We also offer Free Delivery on orders over £450! This makes us perfect for those looking to make a bulk order for a new development or building.

Our pine doors are manufactured by the JB Kind Doors manufacturer, who are renowned in the UK for their build quality, and come as standard with a two year guarantee.

With styles and designs of pine door well into double figures, we're sure you'll find something suitable in the range of doors we have available to buy online above.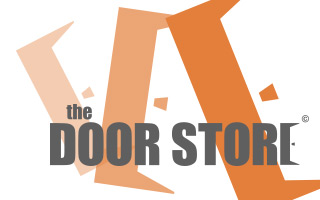 LPD Clear Pine 6 Panel Internal Door
From only £82.02
inc. VAT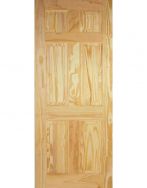 XL 6P Clear Pine Internal Door
From only £114.00
inc. VAT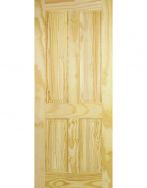 XL 4P Clear Pine Internal Door
From only £114.00
inc. VAT

XL Louis Clear Pine Door
From only £108.58
inc. VAT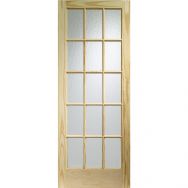 XL SA77 With Clear Glass
From only £136.03
inc. VAT
From only £113.36
ex. VAT

XL Victorian 4 Panel with campion glass
From only £126.05
inc. VAT
From only £105.04
ex. VAT

XL Victorian 4 Panel with clear glass
From only £129.79
inc. VAT
From only £108.16
ex. VAT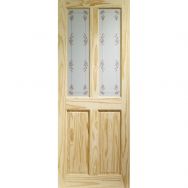 XL Victorian Knotty pine door with Bluebell Glass
From only £131.04
inc. VAT
From only £109.20
ex. VAT

XL Vine DX 1930's Pine Door with Obscure Glass
From only £174.72
inc. VAT
From only £145.60
ex. VAT

XL Rio 4 Panel Clear Pine Door
From only £108.58
inc. VAT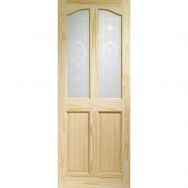 XL Rio 4 Panel Internal Pine Door with Crystal Rose Glass
From only £132.29
inc. VAT
From only £110.24
ex. VAT

XL Colonial 6 Panel
From only £88.61
inc. VAT

XL Victorian 4 Panel Clear Pine Internal Door
From only £88.61
inc. VAT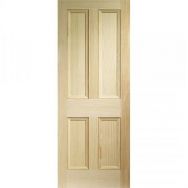 XL Edwardian 4 Panel Pine Door
From only £121.06
inc. VAT
From only £100.88
ex. VAT

XL Vine 1930's Pine Door
From only £129.79
inc. VAT
From only £108.16
ex. VAT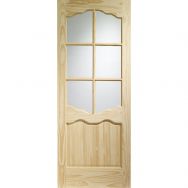 XL Riviera with Clear Glass
From only £153.50
inc. VAT
From only £127.92
ex. VAT

XL SA77 Pine Door With Flemish Glass
From only £124.80
inc. VAT
From only £104.00
ex. VAT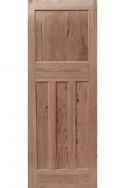 XL DX30's Style Pine Internal Door
From only £204.00
inc. VAT
From only £170.00
ex. VAT

XL Colonial 6 Panel Knotty Pine Internal door
From only £74.88
inc. VAT

XL Edwardian Pine Door with clear bevelled glass
From only £177.22
inc. VAT
From only £147.68
ex. VAT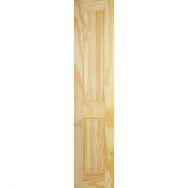 XL 2P Clear Pine Internal Door
From only £108.00
inc. VAT

XL Victorian pine Unglazed
From only £87.36
inc. VAT

XL Victorian 4 Panel Knotty Pine Internal Door
From only £74.88
inc. VAT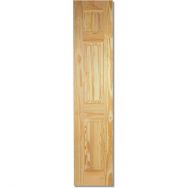 XL 3P Clear Pine Internal Door
From only £105.60
inc. VAT
Product Number: ;LPD Clear Pine 6 Panel Door
From only £82.02 inc. VAT
From only £68.35 ex. VAT
view item

Product Number: 6P Clear
From only £114.00 inc. VAT
From only £95.00 ex. VAT
view item

Product Number: 4P Clear
From only £114.00 inc. VAT
From only £95.00 ex. VAT
view item

Product Number: XL Louis Clear Pine Door
From only £108.58 inc. VAT
From only £90.48 ex. VAT
view item

Product Number: XL SA77 With Clear Glass
From only £136.03 inc. VAT
From only £113.36 ex. VAT
view item

Product Number: XL Victorian 4 Panel with campion glass
From only £126.05 inc. VAT
From only £105.04 ex. VAT
view item

Product Number: XL Victorian 4 Panel with clear glass
From only £129.79 inc. VAT
From only £108.16 ex. VAT
view item

Product Number: XL Victorian Knotty pine door with Blueb
From only £131.04 inc. VAT
From only £109.20 ex. VAT
view item

Product Number: XL Vine DX Pine Door with Obscure Glass
From only £174.72 inc. VAT
From only £145.60 ex. VAT
view item

Product Number: XL Rio 4 Panel Clear Pine Door
From only £108.58 inc. VAT
From only £90.48 ex. VAT
view item

Product Number: XL Rio 4 Panel Internal Pine Door with C
From only £132.29 inc. VAT
From only £110.24 ex. VAT
view item

Product Number: XL Colonial 6 Panel Clear Pine Door
From only £88.61 inc. VAT
From only £73.84 ex. VAT
view item

Product Number: XL Victorian 4 Panel Clear Pine Internal
From only £88.61 inc. VAT
From only £73.84 ex. VAT
view item

Product Number: XL Edwardian 4 Panel Pine Door
From only £121.06 inc. VAT
From only £100.88 ex. VAT
view item

Product Number: XL Vine DX Pine Door
From only £129.79 inc. VAT
From only £108.16 ex. VAT
view item

Product Number: XL Riviera with Clear Glass
From only £153.50 inc. VAT
From only £127.92 ex. VAT
view item

Product Number: XL SA77 Pine Door With Flemish Glass
From only £124.80 inc. VAT
From only £104.00 ex. VAT
view item

Product Number: DX 30'S Style
From only £204.00 inc. VAT
From only £170.00 ex. VAT
view item
Product Number: XL Colonial 6 Panel Knotty Pine Internal
From only £74.88 inc. VAT
From only £62.40 ex. VAT
view item

Product Number: XL Edwardian Pine Door with clear glass
From only £177.22 inc. VAT
From only £147.68 ex. VAT
view item

Product Number: 2P Clear
From only £108.00 inc. VAT
From only £90.00 ex. VAT
view item

Product Number: XL Victorian pine unglazed
From only £87.36 inc. VAT
From only £72.80 ex. VAT
view item

Product Number: XL Victorian 4 Panel Knotty Pine Interna
From only £74.88 inc. VAT
From only £62.40 ex. VAT
view item

Product Number: 3P Clear
From only £105.60 inc. VAT
From only £88.00 ex. VAT
view item