Products Filter
Walnut Doors
Walnut Internal Doors

The deep colour of a walnut door is unmistakeable. Bold, dark colours sets these type of doors apart from the rest. Walnut doors are more frequently installed into older homes, or are often used to highlight quality or style.

We have over twenty five walnut interior doors available as can be seen above. These vary in style, design and price range, and are from three of the major UK door manufacturers - Deanta, JB Kind, who provide a two year guarantee, and LPD, who provide a ten year guarantee.

We offer Free Delivery on orders over £450 - and as always, for lower value orders, we offer a flat rate delivery charge of £45 +VAT regardless of the number of doors you order.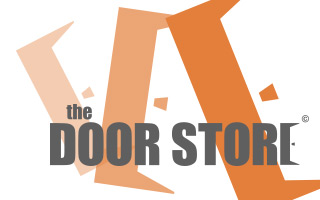 Deanta Kensington Walnut Internal Door
From only £210.00
inc. VAT
From only £175.00
ex. VAT

JB Kind Emral Walnut Internal Door
From only £403.53
inc. VAT
From only £336.28
ex. VAT

JB Kind Valcor Glazed Walnut Flush Internal Door
From only £476.67
inc. VAT
From only £397.23
ex. VAT
LPD Madrid Walnut Internal Door
From only £9,999,999.00
inc. VAT
From only £9,999,999.00
ex. VAT
JB Kind Axis Walnut door
From only £223.07
inc. VAT
From only £185.89
ex. VAT

JB Kind Mayette Walnut Internal Door
From only £338.32
inc. VAT
From only £281.94
ex. VAT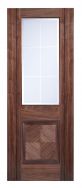 LPD Valencia Glazed Walnut Internal Door
From only £306.00
inc. VAT
From only £255.00
ex. VAT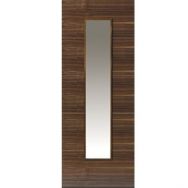 JB Kind Walnut Parisienne Internal Door
From only £464.10
inc. VAT
From only £386.75
ex. VAT

LPD Vancouver 5P Ash Grey Internal Door
From only £228.00
inc. VAT
From only £190.00
ex. VAT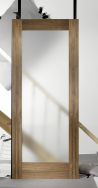 LPD Porto Glazed Walnut Internal Door
From only £259.58
inc. VAT
From only £216.32
ex. VAT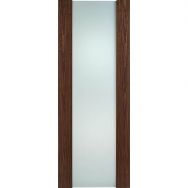 LPD Toronto Walnut Glazed Internal Door
From only £318.00
inc. VAT
From only £265.00
ex. VAT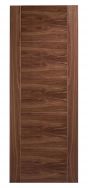 LPD Vancouver 5P Walnut Internal Door
From only £204.00
inc. VAT
From only £170.00
ex. VAT

XL Ravenna Walnut Internal Door
From only £239.62
inc. VAT
From only £199.68
ex. VAT

LPD Barcelona Walnut Glazed Door
From only £304.80
inc. VAT
From only £254.00
ex. VAT

JB Kind Tigris Walnut Internal Door
From only £254.40
inc. VAT
From only £212.00
ex. VAT

Deanta Cadiz Walnut Glazed Internal Door
From only £222.00
inc. VAT
From only £185.00
ex. VAT

Portici Walnut Prefinished Internal Door
From only £261.60
inc. VAT
From only £218.00
ex. VAT

Deanta Calgary Abachi Glazed Internal Door
From only £226.80
inc. VAT
From only £189.00
ex. VAT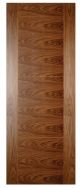 Deanta Seville Walnut Internal Door
From only £184.70
inc. VAT
From only £153.92
ex. VAT

JB Kind Edras Glazed Internal Door
From only £476.67
inc. VAT
From only £397.23
ex. VAT

Deanta Coventry Clear Glazed Prefinished Walnut Internal Door
From only £192.00
inc. VAT
From only £160.00
ex. VAT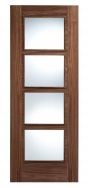 LPD Vancouver Walnut Glazed Internal Door
From only £288.00
inc. VAT
From only £240.00
ex. VAT

Mocha Glazed door
From only £404.98
inc. VAT
From only £337.49
ex. VAT

Messina Pre finished Glazed Walnut Door
From only £302.40
inc. VAT
From only £252.00
ex. VAT
Product Number: Deanta Kensington Kensington Door
From only £210.00 inc. VAT
From only £175.00 ex. VAT
view item

Product Number: JB Kind Emral Walnut Door
From only £403.53 inc. VAT
From only £336.28 ex. VAT
view item

Product Number: JB Kind Valcor Walnut Glazed
From only £476.67 inc. VAT
From only £397.23 ex. VAT
view item

Product Number: ##LPD Madrid Walnut
From only £9,999,999.00 inc. VAT
From only £9,999,999.00 ex. VAT
view item

Product Number: JBK Axis Walnut
From only £223.07 inc. VAT
From only £185.89 ex. VAT
view item

Product Number: JB Kind Mayette Door
From only £338.32 inc. VAT
From only £281.94 ex. VAT
view item

Product Number: ##LPD Valencia Walnut Glazed
From only £306.00 inc. VAT
From only £255.00 ex. VAT
view item

Product Number: JB Kind Walnut Parisienne Door
From only £464.10 inc. VAT
From only £386.75 ex. VAT
view item

Product Number: ##LPD Vancouver 5P Ash Grey
From only £228.00 inc. VAT
From only £190.00 ex. VAT
view item
Product Number: ##LPD Porto Glazed Walnut
From only £259.58 inc. VAT
From only £216.32 ex. VAT
view item

Product Number: ##LPD Toronto Walnut
From only £318.00 inc. VAT
From only £265.00 ex. VAT
view item

Product Number: ##LPD Vancouver 5P Walnut
From only £204.00 inc. VAT
From only £170.00 ex. VAT
view item

Product Number: XL Ravenna Walnut
From only £239.62 inc. VAT
From only £199.68 ex. VAT
view item

Product Number: ##LPD Barcelona Walnut Glazed Door
From only £304.80 inc. VAT
From only £254.00 ex. VAT
view item
Product Number: JB Kind Tigris Walnut Door
From only £254.40 inc. VAT
From only £212.00 ex. VAT
view item

Product Number: Deanta Cadiz Walnut Glazed Internal Door
From only £222.00 inc. VAT
From only £185.00 ex. VAT
view item

Product Number: XL Portici Walnut
From only £261.60 inc. VAT
From only £218.00 ex. VAT
view item

Product Number: Deanta Calgary Abachi Glazed Internal Do
From only £226.80 inc. VAT
From only £189.00 ex. VAT
view item

Product Number: #Deanta Seville Walnut
From only £184.70 inc. VAT
From only £153.92 ex. VAT
view item

Product Number: JB Kind Edras Door
From only £476.67 inc. VAT
From only £397.23 ex. VAT
view item

Product Number: Deanta Coventry Clear Glazed Prefinished
From only £192.00 inc. VAT
From only £160.00 ex. VAT
view item

Product Number: ##LPD Vancouver Glazed Walnut
From only £288.00 inc. VAT
From only £240.00 ex. VAT
view item

Product Number: JB Kind Mocha Glazed
From only £404.98 inc. VAT
From only £337.49 ex. VAT
view item

Product Number: XL Messina Walnut Glazed
From only £302.40 inc. VAT
From only £252.00 ex. VAT
view item