Products Filter
White Doors
White Internal Doors

Ideal for the modern home, we have a huge range of cheap white doors ideal for the home, all available to view above.

We only stock white interior doors from the most reputable door manufacturers in the UK; JB Kind and LPD, both renowned for their quality of manufacture.

With prices starting from just £37.80 +VAT, we're sure to have a white internal door ideal for you.

Remember that we offer a flat rate delivery cost of just £45, for any number of doors. However for orders over £450, we offer Free Delivery! We're your perfect choice for ordering a large number of doors - our flat rate delivery makes us ideal for builders or contractors looking to install a large number of white doors to a new home or office.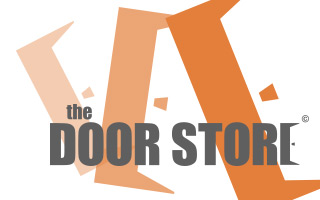 XL Palermo White 1 Light with Clear Glass
From only £169.73
inc. VAT
From only £141.44
ex. VAT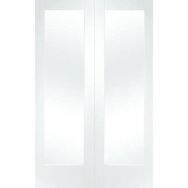 XL White Primed Pattern 10 Pair with Clear Glass
From only £274.56
inc. VAT
From only £228.80
ex. VAT

XL Salerno Glazed White Door
From only £175.97
inc. VAT
From only £146.64
ex. VAT

JB Kind Geo Glazed Internal Door
From only £173.16
inc. VAT
From only £144.30
ex. VAT

XL Palermo White Glazed Oak Internal Door
From only £170.98
inc. VAT
From only £142.48
ex. VAT

Messina White Glazed Internal Door
From only £169.73
inc. VAT
From only £141.44
ex. VAT

JB Kind Cottage 5 White Internal Door
From only £56.22
inc. VAT

LPD Lincoln Supermodels Internal Door
From only £127.20
inc. VAT
From only £106.00
ex. VAT

JB Kind Tigris White Internal Door
From only £121.06
inc. VAT
From only £100.88
ex. VAT

XL Worcester White Glazed Internal Door
From only £158.50
inc. VAT
From only £132.08
ex. VAT

JB Kind Imperial Internal Door
From only £124.51
inc. VAT
From only £103.76
ex. VAT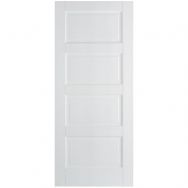 LPD Contemporary 4P Internal Door
From only £138.00
inc. VAT
From only £115.00
ex. VAT

JB Kind Edwardian 2 Light White Internal Door
From only £137.15
inc. VAT
From only £114.29
ex. VAT

XL DX White Primed Door With Obscure Glass
From only £158.50
inc. VAT
From only £132.08
ex. VAT

Deanta Ely White Primed Glazed Internal Door
From only £150.00
inc. VAT
From only £125.00
ex. VAT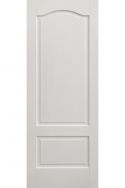 Kent 2P White Door
From only £150.00
inc. VAT
From only £125.00
ex. VAT

XL Pattern 10 White Obscure Glazed Door
From only £139.78
inc. VAT
From only £116.48
ex. VAT

XL DX White Primed Door
From only £114.82
inc. VAT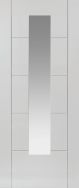 JB Kind Emral WhiteIn ternal Door
From only £201.77
inc. VAT
From only £168.14
ex. VAT

XL Salerno White Internal Door
From only £121.06
inc. VAT
From only £100.88
ex. VAT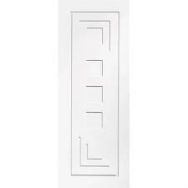 XL Altino White Primed Internal Door
From only £124.80
inc. VAT
From only £104.00
ex. VAT

JB Kind Caprice White Internal Door
From only £64.78
inc. VAT

JB Kind Barbican Internal Door
From only £169.04
inc. VAT
From only £140.86
ex. VAT
Deanta Seville White Primed Internal Door
From only £118.80
inc. VAT

Product Number: XL Palermo White Glazed
From only £169.73 inc. VAT
From only £141.44 ex. VAT
view item
Product Number: XL White Primed Pattern 10 Pair with Cle
From only £274.56 inc. VAT
From only £228.80 ex. VAT
view item

Product Number: XL Salerno Glazed White
From only £175.97 inc. VAT
From only £146.64 ex. VAT
view item

Product Number: JB Kind Geo Glazed
From only £173.16 inc. VAT
From only £144.30 ex. VAT
view item

Product Number: XL Palermo White Glazed
From only £170.98 inc. VAT
From only £142.48 ex. VAT
view item

Product Number: XL Messina White Glazed
From only £169.73 inc. VAT
From only £141.44 ex. VAT
view item

Product Number: JB Kind Cottage 5 White
From only £56.22 inc. VAT
From only £46.85 ex. VAT
view item

Product Number: ##LPD Lincoln
From only £127.20 inc. VAT
From only £106.00 ex. VAT
view item

Product Number: JB Kind Tigris White Door
From only £121.06 inc. VAT
From only £100.88 ex. VAT
view item

Product Number: XL Worcester White Glazed
From only £158.50 inc. VAT
From only £132.08 ex. VAT
view item

Product Number: JB Kind Imperial
From only £124.51 inc. VAT
From only £103.76 ex. VAT
view item

Product Number: ;LPD Contemporary 4P
From only £138.00 inc. VAT
From only £115.00 ex. VAT
view item
Product Number: JB Kind Edwardian 2 Light Door
From only £137.15 inc. VAT
From only £114.29 ex. VAT
view item

Product Number: XL DX White Primed Door witrh Obscure G
From only £158.50 inc. VAT
From only £132.08 ex. VAT
view item

Product Number: Deanta Ely Primed White Glazed Door
From only £150.00 inc. VAT
From only £125.00 ex. VAT
view item

Product Number: XL Kent 2P White
From only £150.00 inc. VAT
From only £125.00 ex. VAT
view item

Product Number: XL Pattern 10 White Obscure Glass Door
From only £139.78 inc. VAT
From only £116.48 ex. VAT
view item

Product Number: XL DX White Primed Door
From only £114.82 inc. VAT
From only £95.68 ex. VAT
view item

Product Number: JB Kind Emral White Door
From only £201.77 inc. VAT
From only £168.14 ex. VAT
view item

Product Number: XL Salerno White Internal
From only £121.06 inc. VAT
From only £100.88 ex. VAT
view item

Product Number: XL Altino White Primed
From only £124.80 inc. VAT
From only £104.00 ex. VAT
view item
Product Number: JB Kind Caprice Door
From only £64.78 inc. VAT
From only £53.98 ex. VAT
view item
Product Number: JB Kind Barbican Door
From only £169.04 inc. VAT
From only £140.86 ex. VAT
view item

Product Number: Deanta Seville Primed White Door
From only £118.80 inc. VAT
From only £99.00 ex. VAT
view item