Products Filter
Flush Blank Doors
Flush Blank Internal Doors

The cheapest method of installing fire rated doors throughout a home, our JB Kind range of fire checked plywood doors start from as little as £41 +VAT. Price is dependent on the size of door required.

With an FD30 fire rating, these doors are the cheapest way to install fire check doors across an entire building.

We offer Free Delivery on orders over £450 - We also offer a simple delivery price of £45 for any number of doors for lower value orders - ideal for those looking to order doors in bulk for a new development.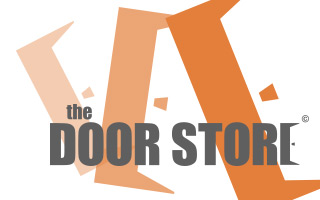 JB Kind Veneered Flush Beech Internal Door
From only £170.39
inc. VAT
From only £141.99
ex. VAT

JB Kind Walnut Veneered Flush Internal Door
From only £146.63
inc. VAT
From only £122.19
ex. VAT

White Hardboard Primed Flush Internal Door
From only £57.26
inc. VAT

JB Kind Oak Veneered Flush Internal Door
From only £99.74
inc. VAT
JB Kind Sapele Veneered Flush Internal Doors
From only £91.82
inc. VAT

JB Kind Plywood Flush for Paint Interior Door
From only £56.80
inc. VAT

JB Kind Plywood Flush Firedoor with 1 Glazed Opening
From only £242.01
inc. VAT
From only £201.67
ex. VAT

JB Kind Plywood Flush Firedoor with 2 glazed openings
From only £297.01
inc. VAT
From only £247.51
ex. VAT

Product Number: Beech Veneered Flush Door
From only £170.39 inc. VAT
From only £141.99 ex. VAT
view item

Product Number: JBK Walnut Veneered Flush
From only £146.63 inc. VAT
From only £122.19 ex. VAT
view item

Product Number: ;JBK White Primed Interior Hardboard Flu
From only £57.26 inc. VAT
From only £47.72 ex. VAT
view item

Product Number: JBK Oak Veneered Flush
From only £99.74 inc. VAT
From only £83.12 ex. VAT
view item

Product Number: JBK Sapele Veneered Flush
From only £91.82 inc. VAT
From only £76.52 ex. VAT
view item

Product Number: JBK Plywood Flush for Paint Internal
From only £56.80 inc. VAT
From only £47.33 ex. VAT
view item

Product Number: JB Kind Plywood Flush FD30 with 1 Glaze
From only £242.01 inc. VAT
From only £201.67 ex. VAT
view item

Product Number: JBK Ply Flush with 2 glazing openings
From only £297.01 inc. VAT
From only £247.51 ex. VAT
view item