Products Filter
Bi-Fold Doors
From JB Kind and XL comes a huge range of Bi-Folds doors at The Door Store, including stunning contemporary designs with unique folding technology for your home today.
These doors are the perfect space saving solutions, taking up half of the space of a regular door. Excellent finishes including glazed, white and beech wood are available.
Delivery is free on your Bi-Folds doors order if you spend over £450 at the Door Store today.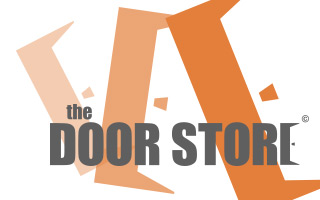 JB Kind Oak Bi-Fold Door
From only £249.17
inc. VAT
From only £207.64
ex. VAT

XL Suffolk Unfinished Oak Bif-old Door
From only £182.21
inc. VAT
From only £151.84
ex. VAT

JB Kind Montserrat White Bi Fold Door
From only £169.01
inc. VAT
From only £140.84
ex. VAT

JB Kind Thames Original Bi - Fold Door
From only £223.07
inc. VAT
From only £185.89
ex. VAT

JB Kind Classique Bi Fold Internal Door
From only £103.90
inc. VAT

XL Pattern 10 Bi-fold Door with Clear Glass
From only £212.16
inc. VAT
From only £176.80
ex. VAT

JB Kind Tigris White Bi Fold Door
From only £166.68
inc. VAT
From only £138.90
ex. VAT

JB Kind Canterbury Bi Fold Door
From only £94.20
inc. VAT

Victorian Shaker White Bi Fold Door
From only £155.71
inc. VAT
From only £129.76
ex. VAT

JB Kind Snowdon Bi-Fold
From only £200.52
inc. VAT
From only £167.10
ex. VAT
JB Kind Cayman Glazed Bi Fold Door
From only £177.31
inc. VAT
From only £147.76
ex. VAT

LPD Mexicano pre finished bi fold door
From only £247.20
inc. VAT
From only £206.00
ex. VAT

XL Suffolk White Bi-fold Door
From only £155.52
inc. VAT
From only £129.60
ex. VAT

JB Kind Axis White Bi Fold Door
From only £191.03
inc. VAT
From only £159.19
ex. VAT

LPD Mexicano unfinished bi fold door
From only £222.00
inc. VAT
From only £185.00
ex. VAT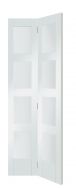 Shaker 4 Panel White Glazed Bi Fold Door
From only £187.20
inc. VAT
From only £156.00
ex. VAT

JB Kind Axis Glazed Bi Fold Door
From only £189.78
inc. VAT
From only £158.15
ex. VAT

Pattern 10 Bi-fold Door
From only £151.87
inc. VAT
From only £126.56
ex. VAT

JB Kind Antigua White Bi Fold Door
From only £164.84
inc. VAT
From only £137.37
ex. VAT
XL Pattern 10 White Clear Glazed Bi-fold
From only £188.45
inc. VAT
From only £157.04
ex. VAT

JB Kind Adelphi Bi Fold Internal Door
From only £154.08
inc. VAT
From only £128.40
ex. VAT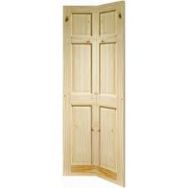 XL Colonial 6 Panel bi-fold Pine door
From only £99.84
inc. VAT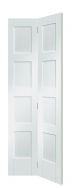 Shaker 4 Panel White Bi Fold Door
From only £148.51
inc. VAT
From only £123.76
ex. VAT

JB Kind Fuji Oak Bi-Fold Door
From only £198.15
inc. VAT
From only £165.12
ex. VAT

Product Number: JBK Oak Bi Fold
From only £249.17 inc. VAT
From only £207.64 ex. VAT
view item

Product Number: XL Suffolk Unfinished Oak Internal Bi-fo
From only £182.21 inc. VAT
From only £151.84 ex. VAT
view item

Product Number: JBK Montserrat Bi Fold
From only £169.01 inc. VAT
From only £140.84 ex. VAT
view item

Product Number: JBK Thames Original Bi Fold
From only £223.07 inc. VAT
From only £185.89 ex. VAT
view item

Product Number: JBK Classique Bi Fold
From only £103.90 inc. VAT
From only £86.58 ex. VAT
view item

Product Number: XL Pattern10 Bifold With Clear Glass
From only £212.16 inc. VAT
From only £176.80 ex. VAT
view item

Product Number: JBK Tigris White Bi Fold
From only £166.68 inc. VAT
From only £138.90 ex. VAT
view item

Product Number: JBK Canterbury Bi Fold
From only £94.20 inc. VAT
From only £78.50 ex. VAT
view item

Product Number: XL Victorian Shaker Bi Fold
From only £155.71 inc. VAT
From only £129.76 ex. VAT
view item

Product Number: JBK Snowdon Bi Fold
From only £200.52 inc. VAT
From only £167.10 ex. VAT
view item

Product Number: JBK Cayman Glazed Bi Fold
From only £177.31 inc. VAT
From only £147.76 ex. VAT
view item

Product Number: ##LPD Mexicano pre finished bi fold
From only £247.20 inc. VAT
From only £206.00 ex. VAT
view item

Product Number: XL Suffolk White Internal Bi-fold
From only £155.52 inc. VAT
From only £129.60 ex. VAT
view item

Product Number: JBK Axis White Bi Fold
From only £191.03 inc. VAT
From only £159.19 ex. VAT
view item

Product Number: ##LPD Mexicano unfinished bi fold
From only £222.00 inc. VAT
From only £185.00 ex. VAT
view item

Product Number: XL Shaker 4 Panel Glazed Bi Fold
From only £187.20 inc. VAT
From only £156.00 ex. VAT
view item

Product Number: JBK Axis Glazed Bi Fold
From only £189.78 inc. VAT
From only £158.15 ex. VAT
view item

Product Number: XLPattern 10 Bifold
From only £151.87 inc. VAT
From only £126.56 ex. VAT
view item

Product Number: JBK Antigua Bi Fold
From only £164.84 inc. VAT
From only £137.37 ex. VAT
view item

Product Number: XL Pattern 10 White Bi-fold
From only £188.45 inc. VAT
From only £157.04 ex. VAT
view item

Product Number: JBK Adelphi Bi Fold
From only £154.08 inc. VAT
From only £128.40 ex. VAT
view item

Product Number: XL Colonial 6 Panel bi-fold Pine door
From only £99.84 inc. VAT
From only £83.20 ex. VAT
view item

Product Number: XL Shaker 4 Panel Bi Fold
From only £148.51 inc. VAT
From only £123.76 ex. VAT
view item
Product Number: JBK Fuji Bi-Fold
From only £198.15 inc. VAT
From only £165.12 ex. VAT
view item