Products Filter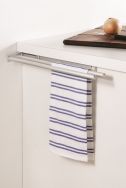 Towel Rail - 2 Arm Aluminium Silver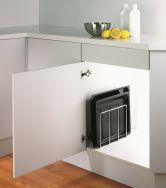 Baking Tray and Chopping Board Holder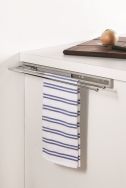 Towel Rail 2 Arm in Chrome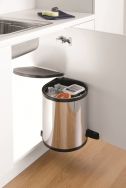 Wesco Round Waste / Recycling Bin - Door Mounted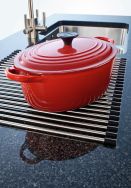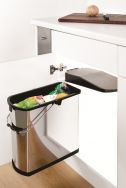 Slim Line Waste Recycling Bin - Door Mounted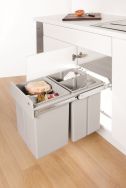 Bio Waste Bin for Hinged Kitchen Doors
Pullboy Z Waste Bin System for 500mm Blum drawer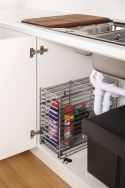 Under Sink Lockable Detergents Basket - Safety Storage
Handmade Wicker Baskets (Pair)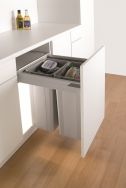 Pullboy Z Waste Bin System for Blum 450mm drawer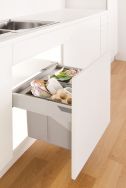 Pullboy Z Waste Bin System for Blum 400mm drawer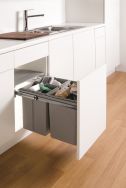 Wesco Bio Waste Bin for Door Mounted Units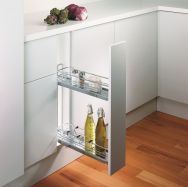 Big Bio Double Waste Bin for Hinged Doors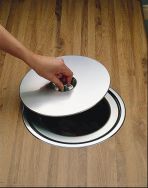 Franke Waste Bin in Stainless Steel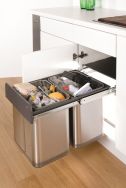 Wesco Stainless Steel Waste Recycling Bins for Hinged Doors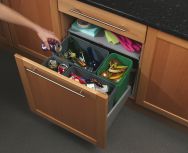 Franke Waste Sorter 700 Motion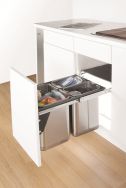 Stainless Steel Waste Recycling Bins for Door Mounted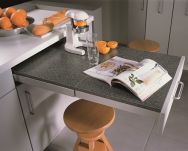 PEKA Pull Out Table Top Extender- Top Flex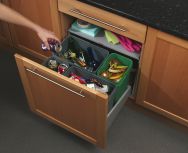 Franke Kitchen Sorter 700 Kickmatic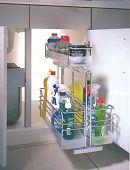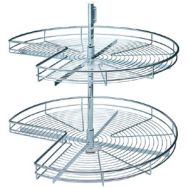 Peka 3/4Wire Carousel Set 800mm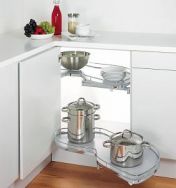 Product Number: LD Towel Rail 2 Arm Silver
£16.89 inc. VAT
£14.08 ex. VAT
view item

Add to Favorites
The Door Store stocks a wide range of Kitchen Fittings such as stainless waste bins, wicker baskets, bio waste bins, wine carousels, kitchen storage solutions, peka 1/2 carousel set, rollamats, and much much more!
Customers looking for extra storage space and an organised kitchen need to look no further than this section.
We supply some of the finest storage solutions. For example, the Peka Magic Corner with integrated slow-stop device. Peka invented the world famous "Magic Corner" and own the copyright on it's design and name. This is the original and best corner solution on the market today. When the frontal is pulled open, the frame immediately swivels round to the side. The direct swivel motion prevents the unit from colliding with the handles of the adjacent unit.
We also provide a pantry option with the Peka Double Pantry Swivel Larder Pull out. This exciting double pantry is a unique design offering maximum storage within the unit and also on the internal doors. As the door is opened the back frame moves forward to allow easy access to your pantry unit.