XL Victorian Pine Door unglazed
Range: Clear Pine Collection
Finish: Unfinished
Glazing: No glass - supplied UNGLAZED
Fire door: no
Type: Victorian
The XL Joinery Pine door collection collection of vertical grain, clear and knotty will add a distinct character feel to any modern home. The Pine collection doors are unfinished ready for any choice of paint or varnish finish. These doors are both functional and cost effective.

Delivery: FREE if over £450 + VAT, otherwise £45 + VAT (some postcode exclusions apply, see delivery terms and conditions for more information)
Product Number: XL Victorian pine unglazed
From £72.80
ex. VAT
From £87.36
inc. VAT
Delivery: 5-7 Days
XL Victorian 4 Internal Pine door Unglazed
This classic two light unglazed pine door gives the flexibility for a homeowner to install a glass design of their choice. The 2 large unglazed panels allow for a great deal of light to be transferred between rooms regardless of the glass chosen to glaze the door. A full range of complementary doors in various sizes is also available to mirror this door design.
Special Offer of 5% Discount when you order 10 or more doors. Simply enter code TDSDISC at checkout.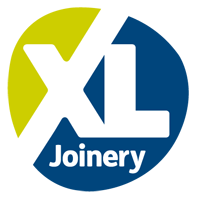 Related Products
XL Victorian 4 Panel with campion glass
From only £126.05
inc. VAT
From only £105.04
ex. VAT
XL Victorian 4 Panel Clear Pine Internal Door
From only £88.61
inc. VAT