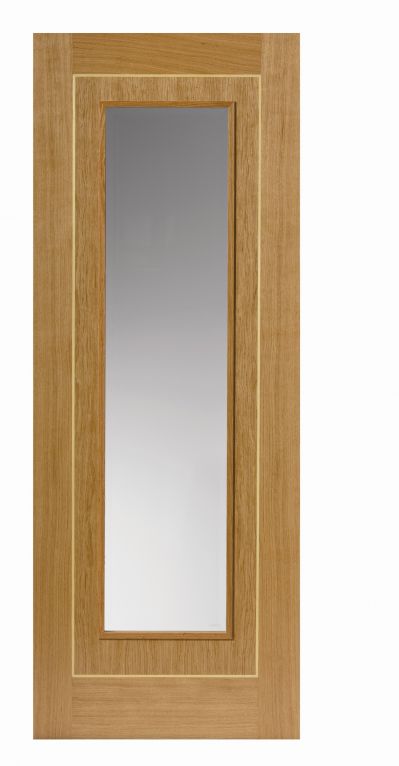 Product Number:
JB Kind Minerva Oak Internal Door
JB Kind Minerva Oak Glazed Internal Door
Finished Veneered Oak flush door with lustrous varnish to polish it off to give it the look of delicate glamour. The Minerva has a single clear Bevelled safety glass in the centre of the door which gives it that powerful look and style.
Modern and affordable, these oak veneered internal doors feature contrasting light coloured real wood inlays or solid light wood inserts.

Semi solid chipboard cores (not cellular), ensure that weighty 'clunk' when closed, with 6mm solid oak lippings.
Oak veneered door with light wood inlay
Semi solid Chipboard core with 6mm solid oak lippings
Lustrous varnish finish
Clear Bevelled Safety Glass
JB Kind Minerva Oak Glazed Internal Door

Range: JB Kind Oak Contemporary
Wood: Oak Veneered
Finish: Lustrous Varnish
Glass: Clear Bevelled safety glass
Fire Doors available: No

Related Products