XL Edwardian 4 Panel, Vertical Grain Pine Internal Door
Range: Pine Collection
Finish: Unfinished Vertical Grain Pine
Glazing: No
Type: Edwardian
The XL Joinery Pine door collection collection of vertical grain, clear and knotty will add a distinct character feel to any modern home. The Pine collection doors are unfinished ready for any choice of paint or varnish finish. These doors are both functional and cost effective. The range features classic designs to suit pines timeless beauty.

Delivery: FREE if over £450 + VAT, otherwise £45 + VAT (some postcode exclusions apply, see delivery terms and conditions for more information)
Product Number: XL Edwardian 4 Panel Pine Door
From £100.88
ex. VAT
From £121.06
inc. VAT
Delivery: 5-7 Days
XL Edwardian 4 Panel, Vertical Grain Pine Internal door.
The stunning vertical grain pine combines with a classic 4 panel design to give the elegant Edwardian door. The intricate mouldings surrounding the panels elevate this door and make it the choice for the more discerning homeowner who is keen to create a classic look. A matching glazed door completes this alluring range.
Special Offer of 5% Discount when you order 10 or more doors. Simply enter code TDSDISC at checkout.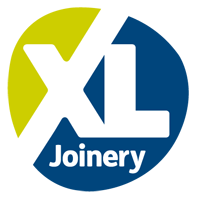 Related Products
XL Vine 1930's Pine Door
From only £129.79
inc. VAT
From only £108.16
ex. VAT
XL Edwardian Pine Door with clear bevelled glass
From only £177.22
inc. VAT
From only £147.68
ex. VAT