Products Filter
Panelled Oak Doors
Our Panelled Oak Doors offer a combination of wonderful, robust oak and solid contemporary doors build with frame and panel construction techniques.
Available in this section is a wide range of panelled doors offering abstract and simple designs, including 2, 3, 4, 5 and 6 panelled doors in a total variety. Collections and styles are currently available from some of the biggest brands on the market, including JB Kind, Deanta and LPD - our favourite brands at The Door Store.
Taking delivery into consideration when making a choice on your Panelled Oak Doors, we now offer free delivery on all doors when you spend over £450 at The Door Store today. This offer is available regardless of how many doors you order.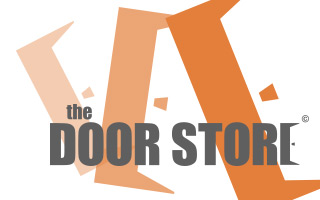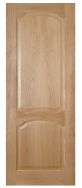 Deanta Louis Oak Internal Door
From only £134.40
inc. VAT
From only £112.00
ex. VAT

JB Kind 12MN Oak Internal Door - Unfinished
From only £232.68
inc. VAT
From only £193.90
ex. VAT

JB Kind Mersey Internal Door
From only £157.11
inc. VAT
From only £130.92
ex. VAT

JB Kind Rustic Oak Ledged door
From only £201.77
inc. VAT
From only £168.14
ex. VAT

Shaker Unfinished 4 Panel Oak Internal Door
From only £143.52
inc. VAT
From only £119.60
ex. VAT

JB Kind Eden Traditional Internal Door
From only £125.67
inc. VAT
From only £104.72
ex. VAT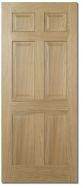 LPD Regency 6 Equal Panel Oak
From only £137.04
inc. VAT
From only £114.20
ex. VAT

JB Kind E14M Prefinished Oak Door
From only £354.68
inc. VAT
From only £295.56
ex. VAT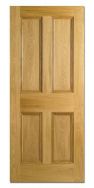 LPD 4P
From only £168.00
inc. VAT
From only £140.00
ex. VAT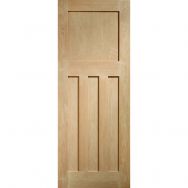 LPD DX30's Style White Oak Internal Door
From only £149.76
inc. VAT
From only £124.80
ex. VAT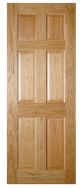 Deanta Oxford Oak Internal Door
From only £144.14
inc. VAT
From only £120.12
ex. VAT
LPD Regency 4P Unfinished RM2S
From only £148.44
inc. VAT
From only £123.70
ex. VAT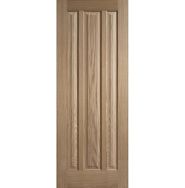 LPD Kilburn Oak Panel Door
From only £172.20
inc. VAT
From only £143.50
ex. VAT

JB Kind Trent Internal Door
From only £144.53
inc. VAT
From only £120.44
ex. VAT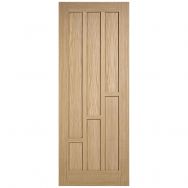 LPD Coventry Oak Panel Door
From only £156.24
inc. VAT
From only £130.20
ex. VAT

JB Kind Rustic Oak DX Prefinished internal door
From only £180.71
inc. VAT
From only £150.59
ex. VAT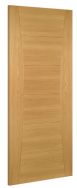 Deanta Pamplona Oak Internal Door
From only £170.40
inc. VAT
From only £142.00
ex. VAT

JB Kind Unfinished E16MN Oak Internal Door
From only £291.79
inc. VAT
From only £243.16
ex. VAT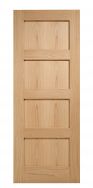 LPD 4 Panel Oak Internal door
From only £150.70
inc. VAT
From only £125.58
ex. VAT
JB Kind Yoxall Internal Unfinished Door
From only £178.18
inc. VAT
From only £148.48
ex. VAT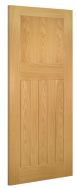 Deanta Cambridge Oak Internal Door
From only £130.80
inc. VAT
From only £109.00
ex. VAT

Oak Novara Internal Door
From only £129.79
inc. VAT
From only £108.16
ex. VAT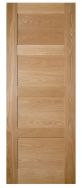 Deanta Coventry Oak Internal Door
From only £144.00
inc. VAT
From only £120.00
ex. VAT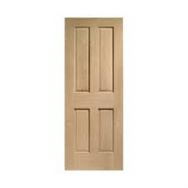 Victorian 4 Panel Oak Pre Finished
From only £144.77
inc. VAT
From only £120.64
ex. VAT

Product Number: ;Deanta Louis Oak Door
From only £134.40 inc. VAT
From only £112.00 ex. VAT
view item

Product Number: JB Kind 12MN Oak - U
From only £232.68 inc. VAT
From only £193.90 ex. VAT
view item

Product Number: JB Kind Mersey Door
From only £157.11 inc. VAT
From only £130.92 ex. VAT
view item

Product Number: JB Kind Rustic Oak Ledged
From only £201.77 inc. VAT
From only £168.14 ex. VAT
view item

Product Number: XL Shaker 4 Panel Oak
From only £143.52 inc. VAT
From only £119.60 ex. VAT
view item

Product Number: JB Kind Eden Door
From only £125.67 inc. VAT
From only £104.72 ex. VAT
view item

Product Number: ##PD Regency 6 Equal Panel Oak Door
From only £137.04 inc. VAT
From only £114.20 ex. VAT
view item

Product Number: JB Kind E14M Prefinished Oak
From only £354.68 inc. VAT
From only £295.56 ex. VAT
view item

Product Number: ##LPD 4P Oak Door
From only £168.00 inc. VAT
From only £140.00 ex. VAT
view item

Product Number: DX 30's Style
From only £149.76 inc. VAT
From only £124.80 ex. VAT
view item

Product Number: Deanta Oxford Oak Door
From only £144.14 inc. VAT
From only £120.12 ex. VAT
view item

Product Number: ##LPD Regency 4P RM2S Panel Oak Door
From only £148.44 inc. VAT
From only £123.70 ex. VAT
view item

Product Number: ##LPD Kilburn Oak Panel
From only £172.20 inc. VAT
From only £143.50 ex. VAT
view item

Product Number: JB Kind Trent Unfinished Door
From only £144.53 inc. VAT
From only £120.44 ex. VAT
view item

Product Number: ##LPD Coventry Oak Panel Door
From only £156.24 inc. VAT
From only £130.20 ex. VAT
view item

Product Number: JB Kind Rustic Oak DX Prefin
From only £180.71 inc. VAT
From only £150.59 ex. VAT
view item

Product Number: Deanta Pamplona Oak Door
From only £170.40 inc. VAT
From only £142.00 ex. VAT
view item

Product Number: JB Kind E16MN Oak
From only £291.79 inc. VAT
From only £243.16 ex. VAT
view item

Product Number: ;LPD4P Oak
From only £150.70 inc. VAT
From only £125.58 ex. VAT
view item

Product Number: JB Kind River Oak
From only £178.18 inc. VAT
From only £148.48 ex. VAT
view item
Product Number: Deanta Cambridge Oak Internal Door
From only £130.80 inc. VAT
From only £109.00 ex. VAT
view item

Product Number: XL Novara
From only £129.79 inc. VAT
From only £108.16 ex. VAT
view item

Product Number: Deanta Coventry Prefinished Oak Door
From only £144.00 inc. VAT
From only £120.00 ex. VAT
view item

Product Number: XL Victorian 4 Panel
From only £144.77 inc. VAT
From only £120.64 ex. VAT
view item