Products Filter
Flush Oak Doors
Our Flush Oak doors offer simple, modern and contemporary interior options, featuring plain facings on both sides of the door. In this range of Flush Oak Doors, some of the finest oak is used to help offer character and atmosphere to your home.
We have some of the biggest internal door brands in the market available. Included are JB, LPD, Deanta and more, offering some of the most forward thinking designs around.
Taking delivery into consideration when making a choice on your Flush Oak Doors, we now offer free delivery on all doors when you spend over £450 at The Door Store today. This offer is available regardless of how many doors you order.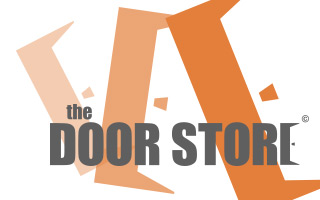 XL Treviso Unfinished Oak Internal Door
From only £163.49
inc. VAT
From only £136.24
ex. VAT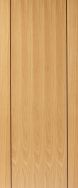 JB Kind Chartwell Internal Door
From only £136.45
inc. VAT
From only £113.71
ex. VAT

Messina Unfinished Oak Internal Door
From only £158.50
inc. VAT
From only £132.08
ex. VAT

JB Kind Agua Oak Internal Door
From only £187.40
inc. VAT
From only £156.17
ex. VAT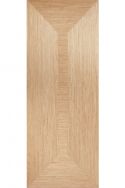 LPD Triumph Oak Supermodels Internal Door
From only £182.40
inc. VAT
From only £152.00
ex. VAT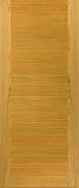 JB Kind Ostria Internal Door
From only £124.68
inc. VAT
From only £103.90
ex. VAT

JB Kind Ceylon Internal Door
From only £245.25
inc. VAT
From only £204.38
ex. VAT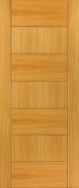 JB Kind Sirocco
From only £176.08
inc. VAT
From only £146.73
ex. VAT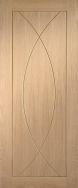 XL Joinery Pesaro Unfinished Oak Internal Door
From only £158.50
inc. VAT
From only £132.08
ex. VAT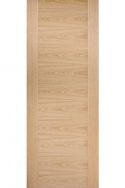 LPD Sofia Oak Internal Door
From only £136.80
inc. VAT
From only £114.00
ex. VAT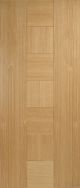 LPD Catalonia Oak Flush Internal Door
From only £196.20
inc. VAT
From only £163.50
ex. VAT

JB Kind Tigris Oak Comtemporary Internal Door
From only £165.60
inc. VAT
From only £138.00
ex. VAT

XL Joinery Altino Oak with clear glass Internal Door
From only £268.32
inc. VAT
From only £223.60
ex. VAT

Pattern 10 Oak Internal Door
From only £163.49
inc. VAT
From only £136.24
ex. VAT

JB Kind Tate Oak Internal Door
From only £94.20
inc. VAT

XL Suffolk Unfinished Oak Internal Door
From only £127.30
inc. VAT
From only £106.08
ex. VAT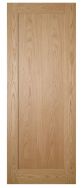 Deanta Walden Oak Internal Door
From only £126.00
inc. VAT
From only £105.00
ex. VAT
XL Ravenna Pre finished Oak Door
From only £208.80
inc. VAT
From only £174.00
ex. VAT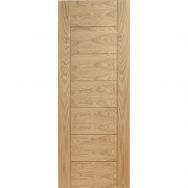 XL Oak Palermo Internal Door
From only £191.33
inc. VAT
From only £159.44
ex. VAT
XL Treviso Prefinished Oak Internal Door
From only £217.20
inc. VAT
From only £181.00
ex. VAT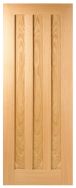 LPD Idaho Unfinished Oak Internal Door
From only £149.40
inc. VAT
From only £124.50
ex. VAT

Pattern 10 Oak Unfinished Internal Door
From only £144.77
inc. VAT
From only £120.64
ex. VAT

XL Verona Oak Unfinished Fire Door
From only £258.61
inc. VAT
From only £215.51
ex. VAT

Portici Oak Internal Door
From only £226.80
inc. VAT
From only £189.00
ex. VAT
Product Number: XL Treviso Unfinished
From only £163.49 inc. VAT
From only £136.24 ex. VAT
view item

Product Number: JB Kind Chartwell Door
From only £136.45 inc. VAT
From only £113.71 ex. VAT
view item

Product Number: XL Messina Oak
From only £158.50 inc. VAT
From only £132.08 ex. VAT
view item

Product Number: JB Kind Agua Oak Door
From only £187.40 inc. VAT
From only £156.17 ex. VAT
view item

Product Number: ##LPD Triumph Oak Door
From only £182.40 inc. VAT
From only £152.00 ex. VAT
view item

Product Number: JBKind Ostria
From only £124.68 inc. VAT
From only £103.90 ex. VAT
view item

Product Number: JB Kind Ceylon Door
From only £245.25 inc. VAT
From only £204.38 ex. VAT
view item

Product Number: JB Kind Sirocco
From only £176.08 inc. VAT
From only £146.73 ex. VAT
view item

Product Number: XL Pesaro Unfinished
From only £158.50 inc. VAT
From only £132.08 ex. VAT
view item

Product Number: ##LPD Sofia Oak Door
From only £136.80 inc. VAT
From only £114.00 ex. VAT
view item

Product Number: ##LPD Catalonia Oak Internal Door
From only £196.20 inc. VAT
From only £163.50 ex. VAT
view item
Product Number: JB Kind Tigris Door
From only £165.60 inc. VAT
From only £138.00 ex. VAT
view item

Product Number: XL Altino Oak with Clear Glass
From only £268.32 inc. VAT
From only £223.60 ex. VAT
view item

Product Number: XL Pattern 10 Oak
From only £163.49 inc. VAT
From only £136.24 ex. VAT
view item

Product Number: JB Kind Tate Oak Internal Door
From only £94.20 inc. VAT
From only £78.50 ex. VAT
view item

Product Number: XL Suffolk Oak Internal
From only £127.30 inc. VAT
From only £106.08 ex. VAT
view item

Product Number: Deanta Walden Oak Internal Door
From only £126.00 inc. VAT
From only £105.00 ex. VAT
view item

Product Number: XL Ravenna Pre finised Oak internal Door
From only £208.80 inc. VAT
From only £174.00 ex. VAT
view item

Product Number: XL Palermo Oak
From only £191.33 inc. VAT
From only £159.44 ex. VAT
view item
Product Number: XL Treviso Prefinished
From only £217.20 inc. VAT
From only £181.00 ex. VAT
view item

Product Number: ##LPD Idaho Oak Door
From only £149.40 inc. VAT
From only £124.50 ex. VAT
view item

Product Number: XL Pattern 10 Oak
From only £144.77 inc. VAT
From only £120.64 ex. VAT
view item

Product Number: XL Verona Oak Unfinished Fire Door
From only £258.61 inc. VAT
From only £215.51 ex. VAT
view item

Product Number: XL Portici Oak
From only £226.80 inc. VAT
From only £189.00 ex. VAT
view item